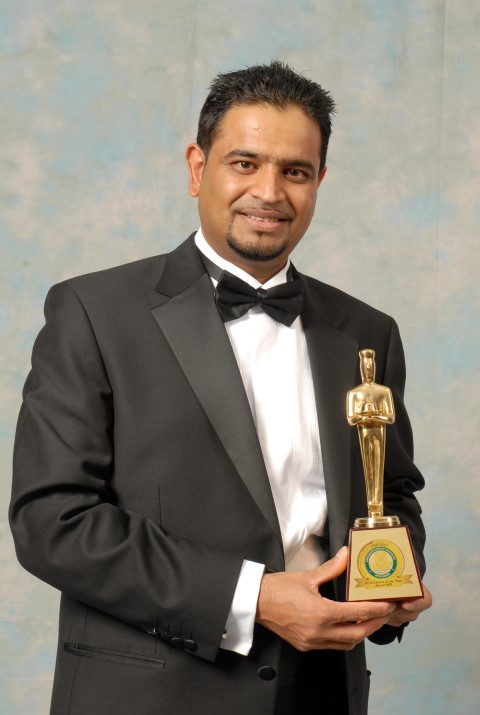 Oli Khan - Winner of the 'Best Caterer of the year 2010' Awarded by Bangladesh Caterers Association UK.
Surma is the only Takeaway in Hertfordshire to hold the FIVE STAR since 2009 to date. Our aim is to provide the highest quality Bangladeshi and Indian takeaway food with professional and friendly service, at the best possible value. We insist on using only the highest grade spices and ingredients in our dishes so you can be confident you are getting food of the highest quality.

We use fresh meat and where possible organic vegetables, and import our fresh Indian herbs and spices where I will grind and mix them myself. This way I can ensure that my customers are sampling contemporary Indian Cuisine with out compromising my genuine love and understanding of Bangladeshi food.

Also all of our six chefs hold certificates in intermediate food hygiene and Level 2 in food safety in catering, so you can be sure that the foods are prepared to the highest hygiene standard. Just as much as you should enjoy your food, you should also take pleasure in the service you receive.

Understanding that fact, we at Surma take pride in the professional and friendly service we provide. We also try to be as accommodating as possible to our customers needs, and are always prepared to customize the dishes to individual taste. You just have to ask! Our menu is extensive, at the same time very competitively priced.

I have to agree, the Kitchen and preparation area is spotless. I found that the menu was pleasingly adventurous with an extensive 'speciality selection' which has been personally chosen by Oli Khan himself. During my visit I was fortunate enough to sample Oil's infamous Bahar Chicken Silasala (it is one of Oil's award winning dishes) it is a tangy dish with medium spice given an extra edge with onions and peppers, bolstered with tomatoes and Oil's special recipe. Which was I have to say was exquisite.

Even the Sundries at Surma are a cut above the rest. I had a Keema Nan which combines two of the finest fillings that normally accompany this treat to fine effect, garlic and minced lamb, which lines the bread inside exquisitely. The side dish I chose was Rosuni Potato — wow, the potato was light and fluffy with subtle tastes of garlic yet still with a hint of the butter. Some of Oil's earliest memories are with his mother in the Kitchen, learning to cook and experiment with ingredients. Oli swears that part of his success has to be down to the support he gets from his wife and mother.

It was back in 1989 when Oli Khan joined the catering industry as a kitchen assistance. Due to his outstanding success he now has over 25 years of experience behind him.

Some of his popular recipes and Interviews are regularly published by The Economist, Foyer magazine, Maybe magazine, Takeaway innovation expo magazine, Hertfordshire Life, Curry Life, Spice Times, Channel S & BCA magazine and many other Asian magazine and Website across the globe. Oli also featured in TV show like BBC Look East, BBC Sunday Politics, Channel S, Bangla TV, NTV, Channel I, ATN, Zee Café, B-TV in Bangladesh and many other TV channels.
Surma has achieved the following accolades to date
NATIONAL CURRY CHEF COMPETITION 2002 – 2003 (Local Winner) – By Charter Institute of Environmental Health (CIEH)